SMT Nozzle Cleaning Machine ETA-24/36
❙ Introduce of SMT Nozzle Cleaning Machine
With it special mechanical design,ETA-24 SMT nozzle cleaning machine using the hydrodynamic water fragmentation, producing very fine water mist, with the speed of sound (V = 360m/s) to form a strong momentum jet to the nozzle, nozzle for cleaning at the top of the formation of a continuous field, crushing the internal surface of the dirt (the nozzle will not be damaged because of its independent device),during the cleaning process the used cleaning water (deionized water or distilled water)automatic direct emissions.
Features:
1.Clean 24 nozzles in one time, quicker and more efficient
2.Replace traditional manual clean, avoid troubles caused by ultrasonic cleaner, reduce rejection rate.
3.To clean the dirt completely which ultrasonic cleaner can not deal with.
4.Cleaning result will not affect by the smaller and smaller nozzle.
5.Thoroughly clean 99% dirt on nozzle, extend the lifespan of nozzle.
6.Protect the coating surface of nozzle and its reflection panel.
7.Never use solvent, only environmentally friendly DI water is enough.
8.Easy operation.
9.Applicable to all kinds of Mounter nozzles, especially on corss, I-shape, odd-shape nozzles.
Precautions:
1.Never open the inlet cover of the water tank during cleaning process, water will be spray out with high water pressure. 2.Please use DI water or distilled water,never use mineral water or tap water.
3.Blow and make the remain water in the cleaning tank by using air gun after cleaning.
4.Please check whether nozzles is set right on to the jig hole each time.
5.Please aviod hit the stretch cyliner jet head when placing nozzle jig onto the rotation plate; the concentricity of the jet heads and nozzle jig is adjusted and set by beam sensor in our factory, if hit is not serious, it will not affect the concentricity; if hit seriously and affect the concentricity, please contact us or our agent for right adjust method.
6.Please replace the air filter each year. The regular filter replace time is 1 year but it supple sources of factory; If filter turns yellow or black, it must be replaced right now.
❙ Specification of PCBA Cleaning Machine
Item
ETA-24/36

Air supply

0.5~0.7Mpa

Power supply

AC220V,1A
Clean liquid

Purified water or DI water
Clean time

2~3min
Dry time

1~3min

Jet pressure
≤0.55Mpa

Water consumption

≤150cc/hour
Nozzle range

Min 01005~Max inner diameter ¢2.0mm
Jig Spec

ETA-24:Small nozzle 24 holes /big nozzle 12 holes
ETA-36:Small nozzle 36 holes /big nozzle 12 holes

Machine size

L665 x W555 x H475(mm)

Machine weight

40KG

❙ ETA Customer Factory
▽ Russia SMT production line (smart appliances)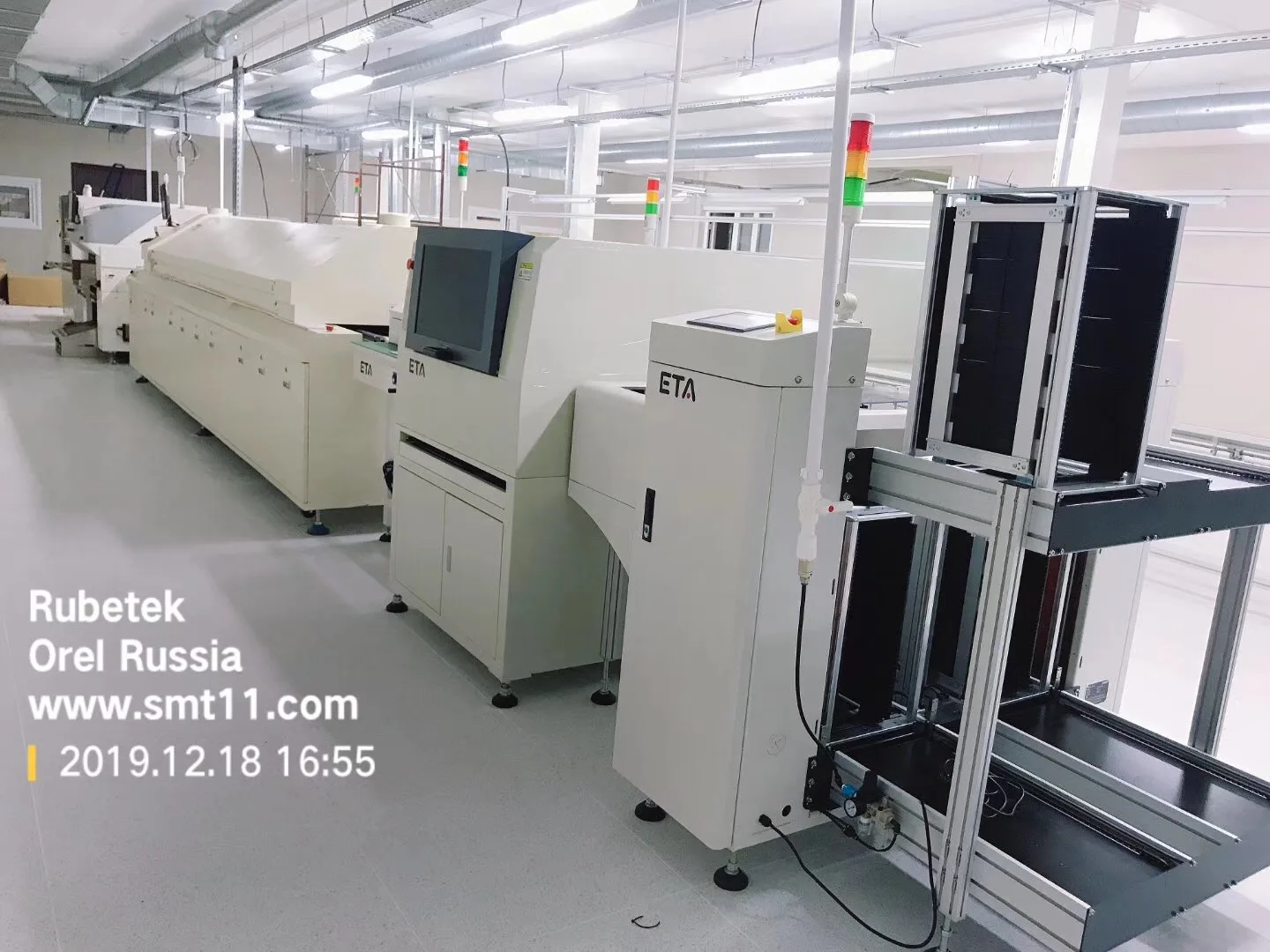 ▽ Algeria LED TV production line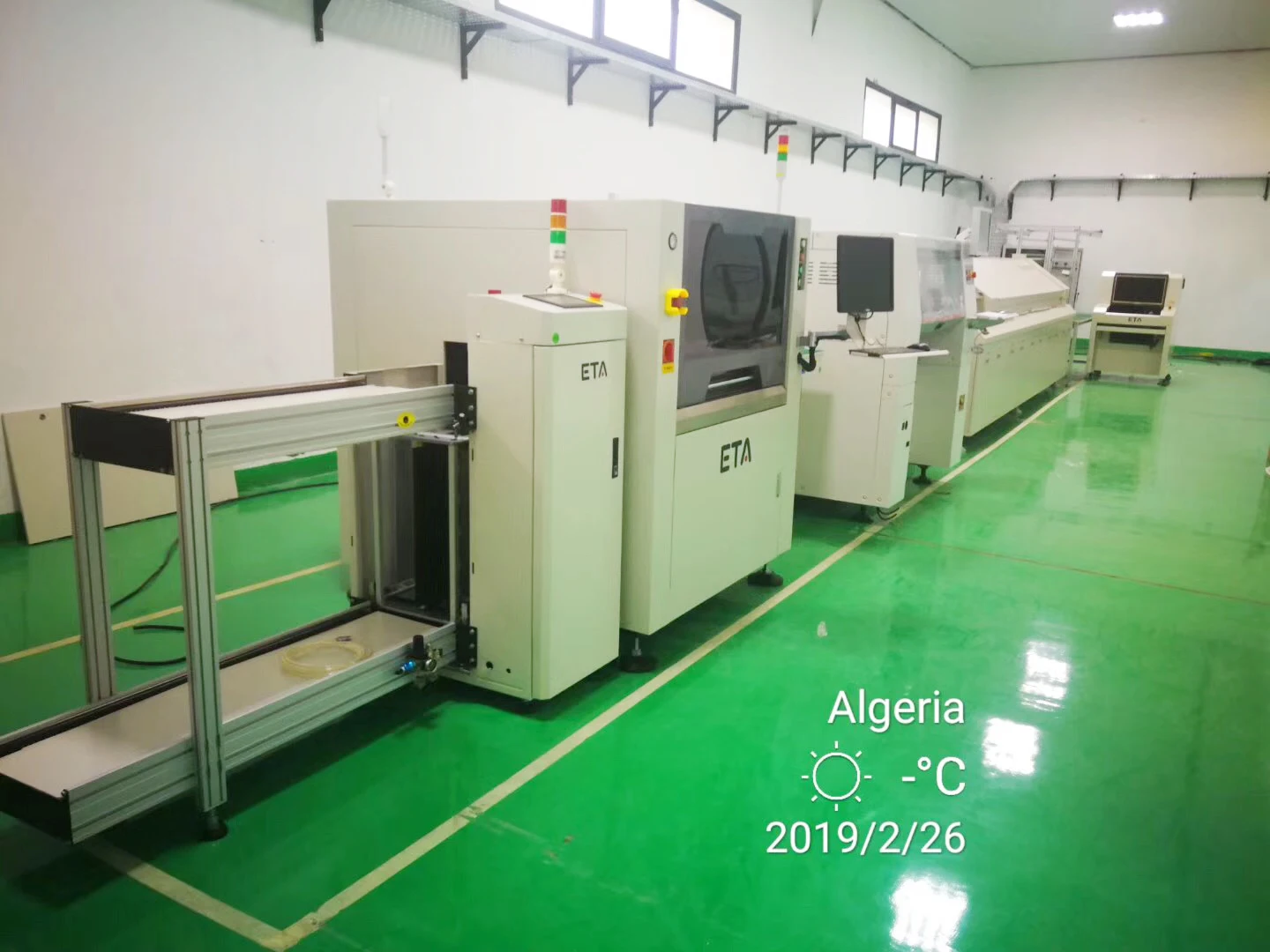 ❙ Company Profile
ETA is the SMT machine supplier with professional 25-year-experienced sales and after sales team, providing SMT solutions including pick and place machine, reflow oven, SMT stencil printer, SMT line and wave soldering machine.
We also is the partner of JUKI pick and place machine and Hanwha/Samsung pick and place machine, can provide the best SMT technical services and accessories support for JUKI, HANWHA/SAMSUNG, YAMAHA, PANASONIC brands.
Successful Experience:
Eta's Customer In 35 Countries Around the World
1. We Have Been Helping Customers To Build a Lot of New Factories Around the World.
2. Training More Than 500 Experts and Technician for Customers.
3. Became the Most Reliable Chinese Partner for You.
For SMT Factory Setup, We Can Do for You:
1. We Provide Full SMT Solution for You
2. We Provide Core Technology With Our Equipments
3. We Provide The Most Professional Tech Service
4. We Have Wealthy Experience on SMT Factory Setup
5. We Can Solve Any Question About SMT
❙ ETA SMT Machine Exhibition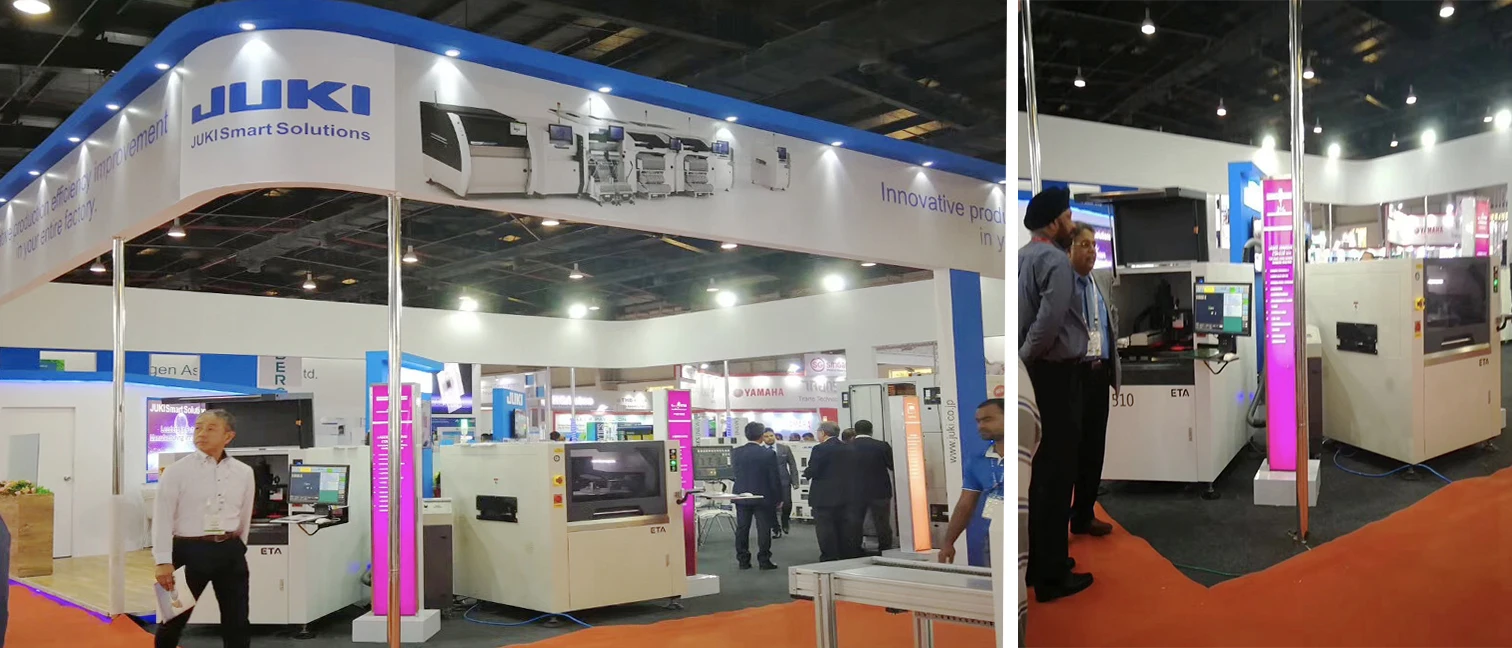 ❙ PCB Cleaning Machine Certificate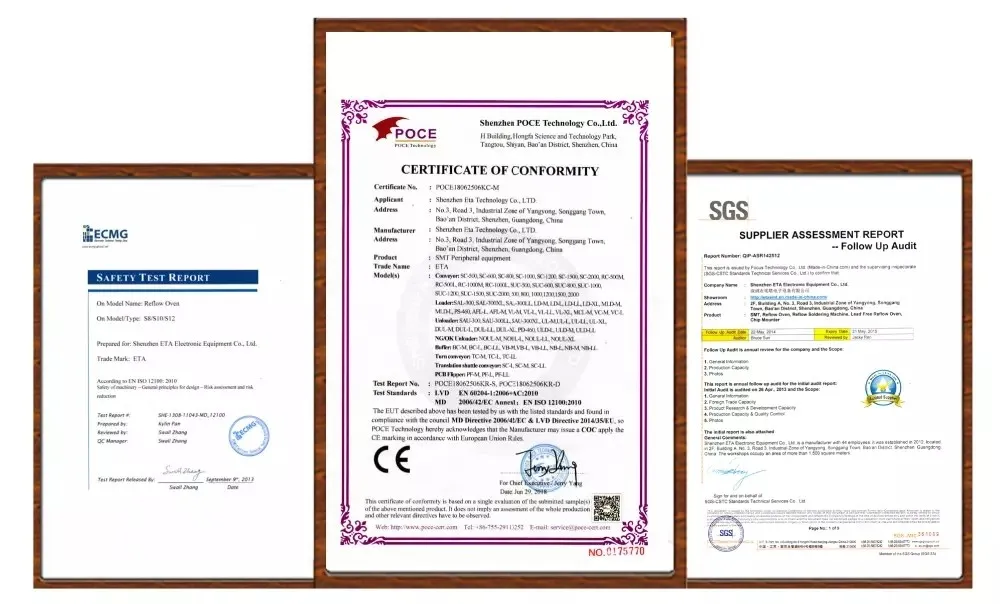 ❙ ETA Global Service
❙ Customers' Feedback
❙ FAQ
Q: What we can do for you?
A: Total SMT Machines and Solution, professional Technical Support and Service.
Q:Are you a trade company or a manufacturer?
A: OEM & ODM service are available.
Q: What is your delivery date?
A: The delivery date is about 35 days after receipt of payment.
Q: What is your payment terms?
A: 30% deposit in advance and 70% balance before shipment.
Q: What your main customers?
A: Huawei,Foxconn,Vtech,Sumida,Kemet,Vishay,Bosch,Canon.
Q: Why choose us?
A: Leading SMT Supplier in China; Trade assurance to USD 560,000+; Professional after-sales service team.
❙ Packaging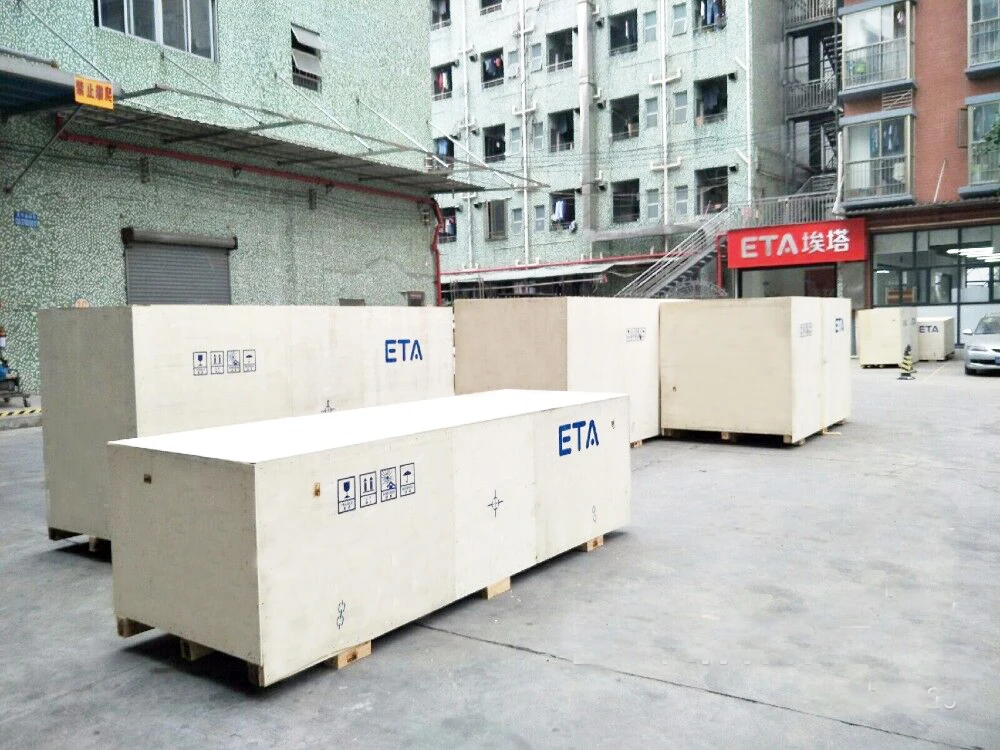 If you could not find any similar items you want, you may send some photos to us. because our catalog and website haven't included all of our products.
❙ ETA SMT PCBA Cleaning Machine