ETA SMT PCB Assembly Line - Iran
High performance SMT line, Samsung SMT line, SMT assembly line, PCB assembly line, SMD line, LED production line, with HANWHA SM482 plus, placement speed 30000 CPH.
ETA engineers provide customers with professional SMT solutions and recommendations to help customers build SMT production line and provide technical support.
This semi-auto SMT line including Semi-auto SMT stencil printer, HANWHA pick and place machine, reflow oven, SMT conveyor etc..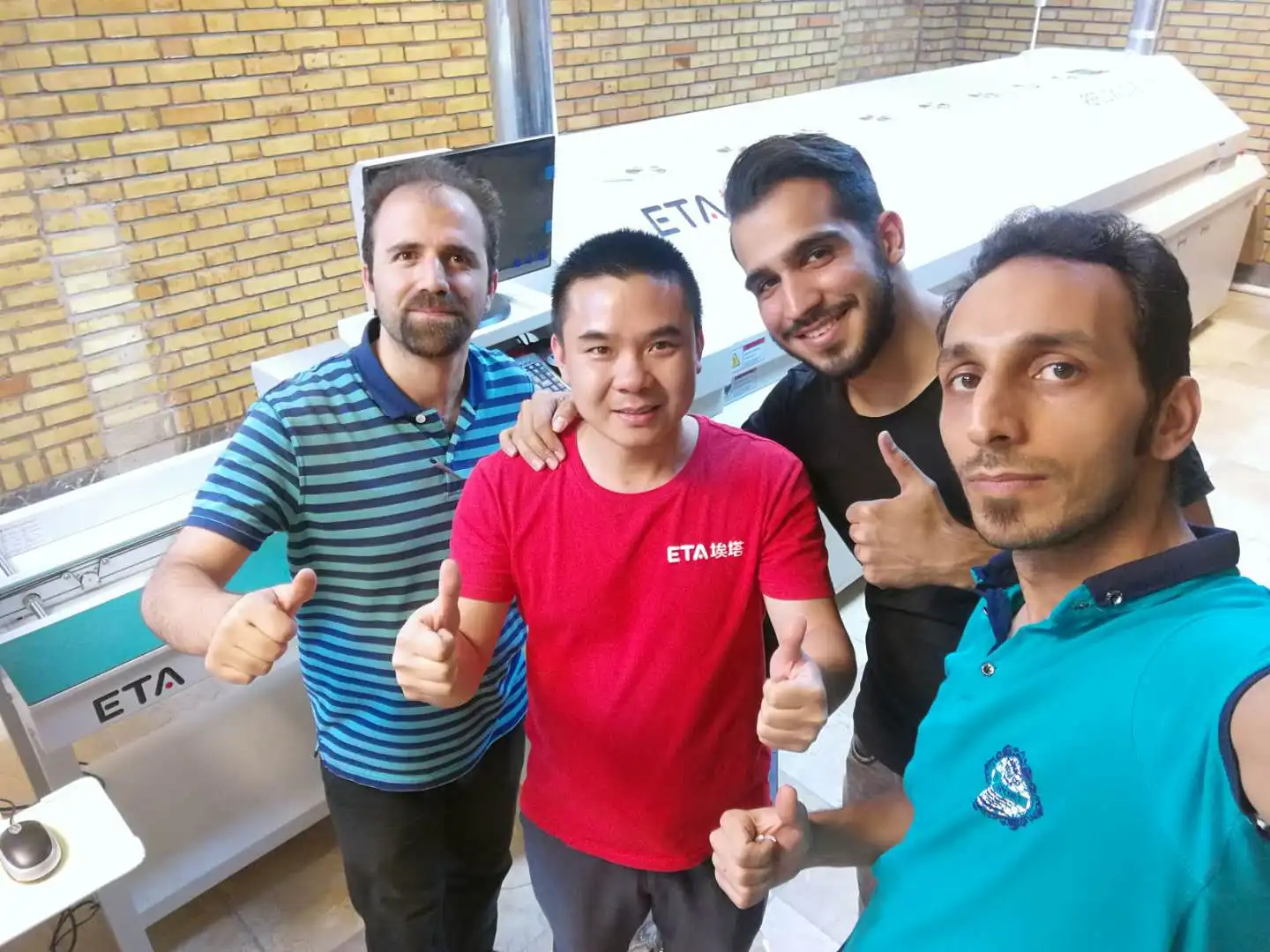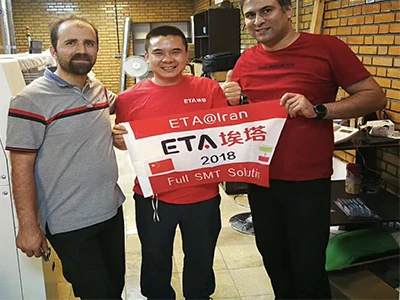 ❙ SMT Line Video