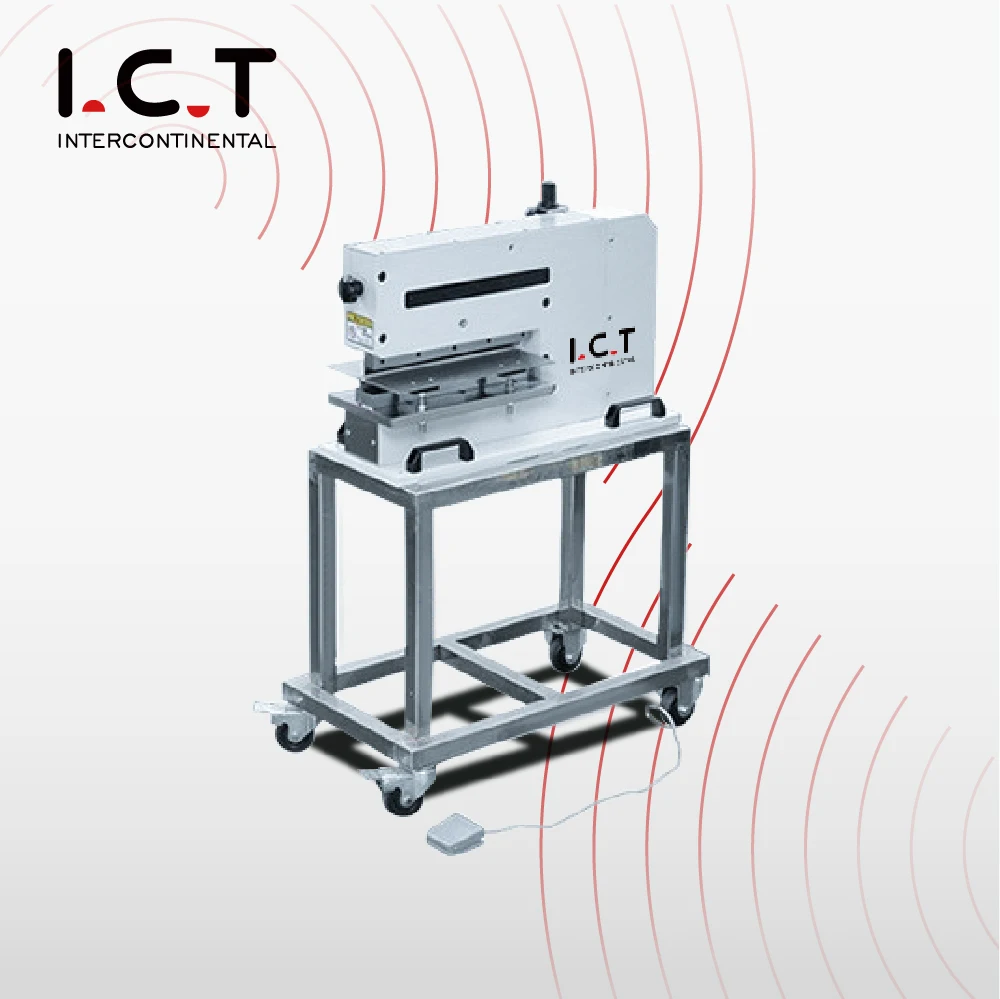 Guillotine Type PCB V-cut Machine ETA-GV330
Guillotine Type PCB V-cut Machine
❙ Introduce of PCB V-cut Machine
High quality manual PCB V-cut machine, LED separator, multi blades LED separator, PCB separator, guillotine type PCB V-cut machine, PCB depaneling machine, PCB depaneling, for PCBA cutting.
1.For internal strength generates during separation,Minimize it to value under 180uE,to avoid solder crack or component damage.
2.Able to separate edge of V-slot,minimum distance to component is 0.3mm,and max height of component is 60mm.
3.Free sanding on Blade when it is worn.
4.Cutting speed is one cut per second,controlled by pneumatic foot-plate switch.

❙ Specifications of PCB V-cut Machine
| | |
| --- | --- |
| Model | ETA-MV |
| Dimension | 1250*615*1060mm |
| PCB Size | 8 to 180mm |
| Power Supply | 1 PH AC 220V 50/60Hz (Option:110V to 230V) |
| Weight | 160 kg |
Click Here Get More Informaion!

❙ I.C.T Customer Factory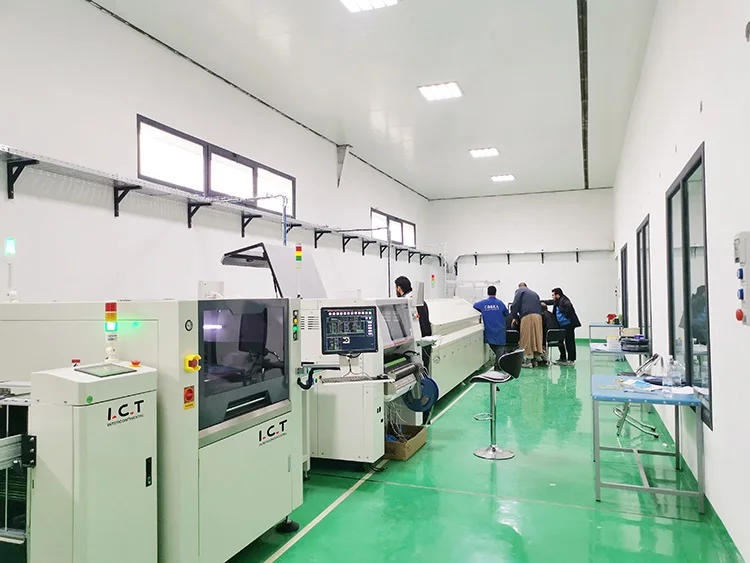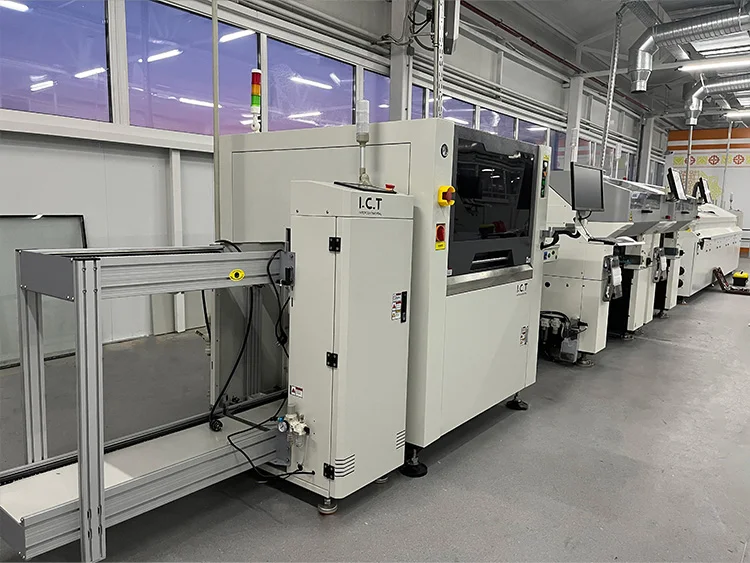 ❙ Company Profile
I.C.T is a manufacturer of SMT machines. It mainly provides customers with SMT Production Line including SMT Stencil Printer, Pick and place machine, Reflow Oven, SMT AOI Machine, Wave Soldering Machine and PCB Handling Machine etc.
I.C.T has more than 25 researches on SMT and DIP technology, for the world Customers provide SMT total solutions. There are successful cases of SMT technical team in Asia, Europe, America, Africa, and Australia.
I.C.T provide SMT solutions at various stages according to the different needs of customers. I.C.T is not only a provider of SMT equipment and technology, but also is the customer's escort in the field of SMT and DIP.
Successful Experience:
I.C.T's Customer In 35 Countries Around the World
1. We Have Been Helping Customers To Build a Lot of New Factories Around the World.
2. Training More Than 500 Experts and Technician for Customers.
3. Became the Most Reliable Chinese Partner for You.
For SMT Factory Setup, We Can Do for You:
1. We Provide Full SMT Solution for You
2. We Provide Core Technology With Our Equipments
3. We Provide The Most Professional Tech Service
Click Here Get More Informaion!
❙ I.C.T SMT Machine Exhibition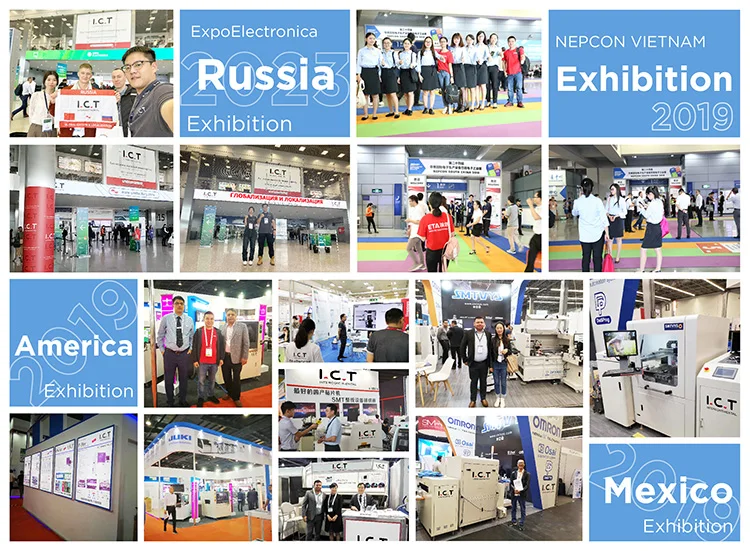 ❙ I.C.T Global Service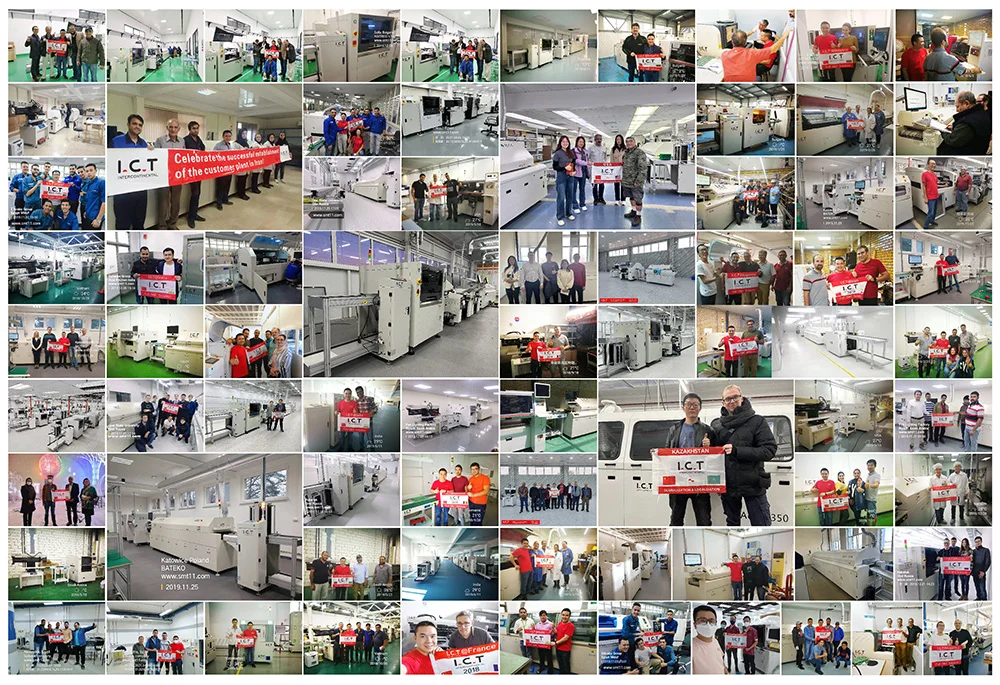 Welcome more people to discuss with us about SMT technologies and solutions, please Contact Us for more information:
Tel: +86 13670124230 (WhatsApp/Skype/WeChat), Email: info@smt11.com / etasmt@foxmail.com
❙ PCB V-cut Machine Video