Smartphone Inline SMT PCBA Router Machine I.C.T-IR180
Smartphone Inline SMT PCBA Router Machine I.C.T-IR180
❙ Introduce of SMT PCBA Router Machine
High quality PCBA router machine, desktop PCB router, PCB V-cut machine, PCB separator, LED depaneling, for PCBA cutting.
I.C.T inline pcba router is a high-precision high-speed dual-platform on-line pcba router, which is used in smart phones, smart wear, smart home, tablet computers, automotive electronics, medical devices, aerospace, military and other fields.
Features:
1,New CCD system,new vision system can correspond to all kinds of pcb mark.with visual counterpoint correction function.
2,The sensor can monitor the milling cutter state in real time, and effectively prevent the continuous operation of the cutter.
3,Using high speed spindle, cutting stress is greatly reduced, precision is high, inertia is small, and response is fast.
4,Ion air gun will remove static electricity on PCB surface and prevent dust from adsorbing on PCB.

Feeding system


Pick&place system

CCD camera alignment system, Milling cutter Auto-change system

❙ Specifications of SMT PCBA Router Machine
PCB Router
I.C.T-IR180

Pcb Size(Special size optional)

180*180mm

PCB thickness

0.3~4.0mm

Operation and Data Storage
PC System
Dimension

800*1350*1700mm

Weight
1100kg

Dust Collector

Dust Collection Method

Vacuum cleaning

Air volume of vacuum cleaner

12~20cm3/min

Vacuum cleaner Dimension

750*600*620mm

Voltage of the Dust Collector

380V,50/60HZ, 1.2kw

Click Here Get More Informaion!

❙ I.C.T Customer Factory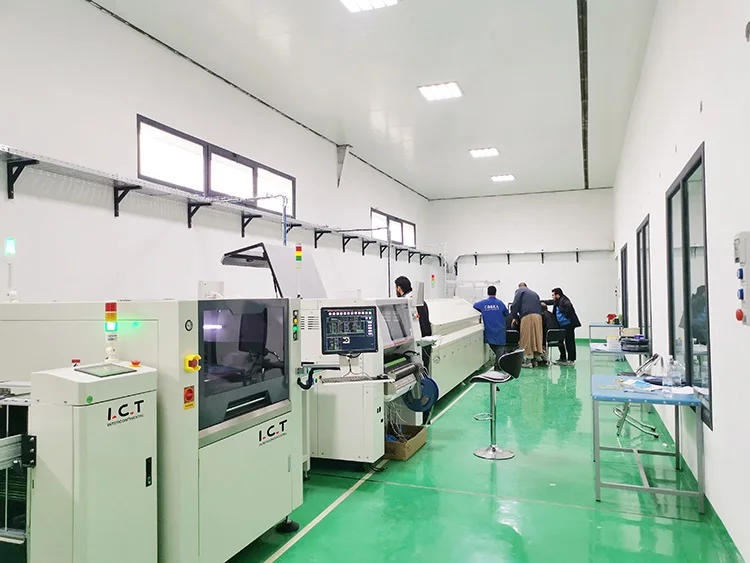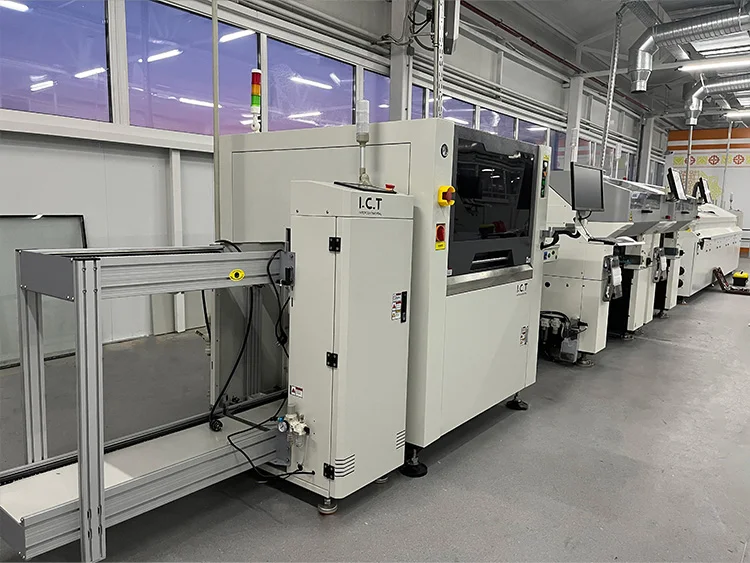 ❙ Company Profile
I.C.T is a manufacturer of SMT machines. It mainly provides customers with SMT Production Line including SMT Stencil Printer, Pick and place machine, Reflow Oven, SMT AOI Machine, Wave Soldering Machine and PCB Handling Machine etc.
I.C.T has more than 25 researches on SMT and DIP technology, for the world Customers provide SMT total solutions. There are successful cases of SMT technical team in Asia, Europe, America, Africa, and Australia.
I.C.T provide SMT solutions at various stages according to the different needs of customers. I.C.T is not only a provider of SMT equipment and technology, but also is the customer's escort in the field of SMT and DIP.
Successful Experience:
I.C.T's Customer In 35 Countries Around the World
1. We Have Been Helping Customers To Build a Lot of New Factories Around the World.
2. Training More Than 500 Experts and Technician for Customers.
3. Became the Most Reliable Chinese Partner for You.
For SMT Factory Setup, We Can Do for You:
1. We Provide Full SMT Solution for You
2. We Provide Core Technology With Our Equipments
3. We Provide The Most Professional Tech Service
Click Here Get More Informaion!
❙ I.C.T SMT Machine Exhibition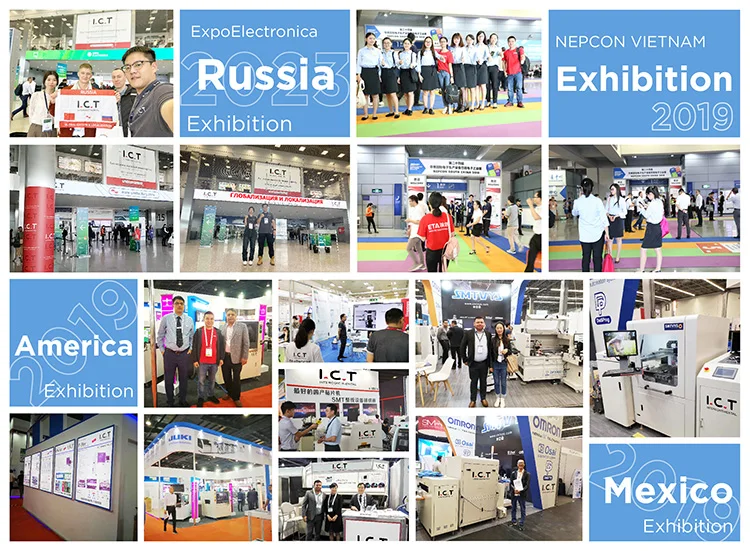 ❙ I.C.T Global Service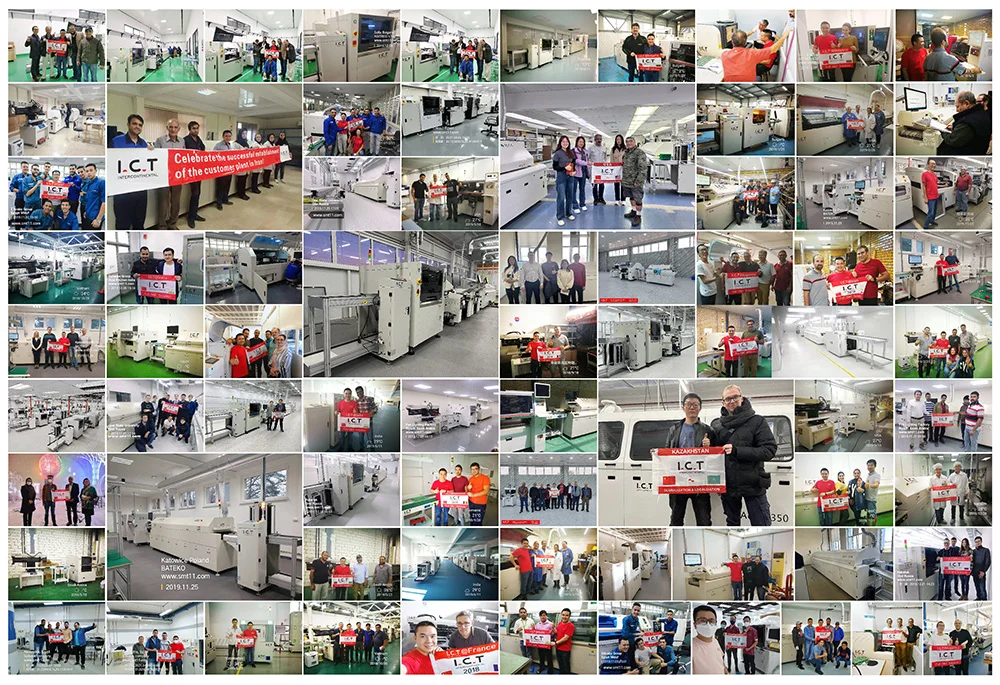 Welcome more people to discuss with us about SMT technologies and solutions, please Contact Us for more information:
Tel: +86 13670124230 (WhatsApp/Skype/WeChat), Email: info@smt11.com / etasmt@foxmail.com
❙ SMT PCBA Router Machine Video