❙ ETA Global Services | SMT Machine
ETA is the SMT machine supplier with 25 years of experience, providing high quality SMT machine including pick and place machine, reflow oven, SMT printer and PCB handling machine used for SMT LED production line.

We also is the agent of JUKI pick and place machine, Hanwha pick and place machine, and providing the best SMT technical services and accessories support.

In 2018 year, our engineers went to countries such as Argentina, Iran, France, Romania, India and Vietnam to install and train SMT machine and DIP/THT machine and provide technical support to solve problems in production.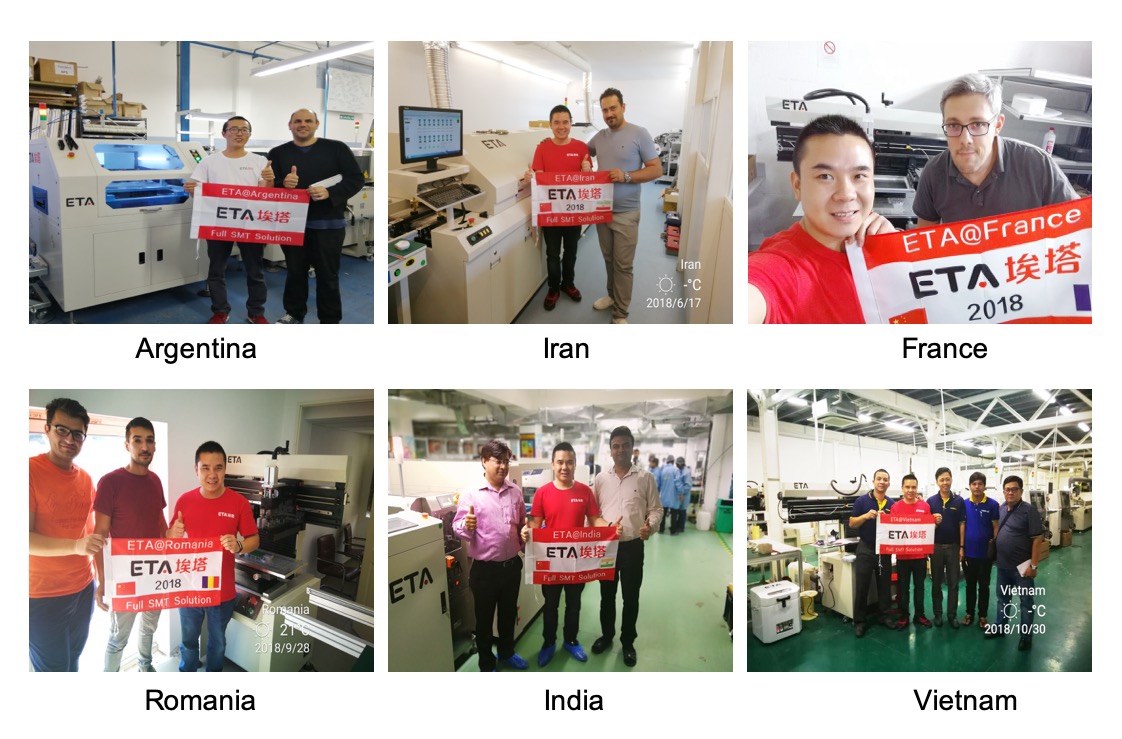 There are both old and new customers, An old customer in New Delhi, Vietnam, who bought one of our LED production line in 2016 and bought a new SMT LED production line in 2018.

ETA global services on the way…

In 2019 year, our engineers went to Greece, Bulgaria, Ecuador, Algeria, United States, Saudi Arabia, Philippines and India. Among them, customers in Algeria and Ecuador produce LED TV, which are well-known small household appliance companies in the local area.
And our Bulgarian customer has purchased 3 fully automated SMT lines from ETA in recent years.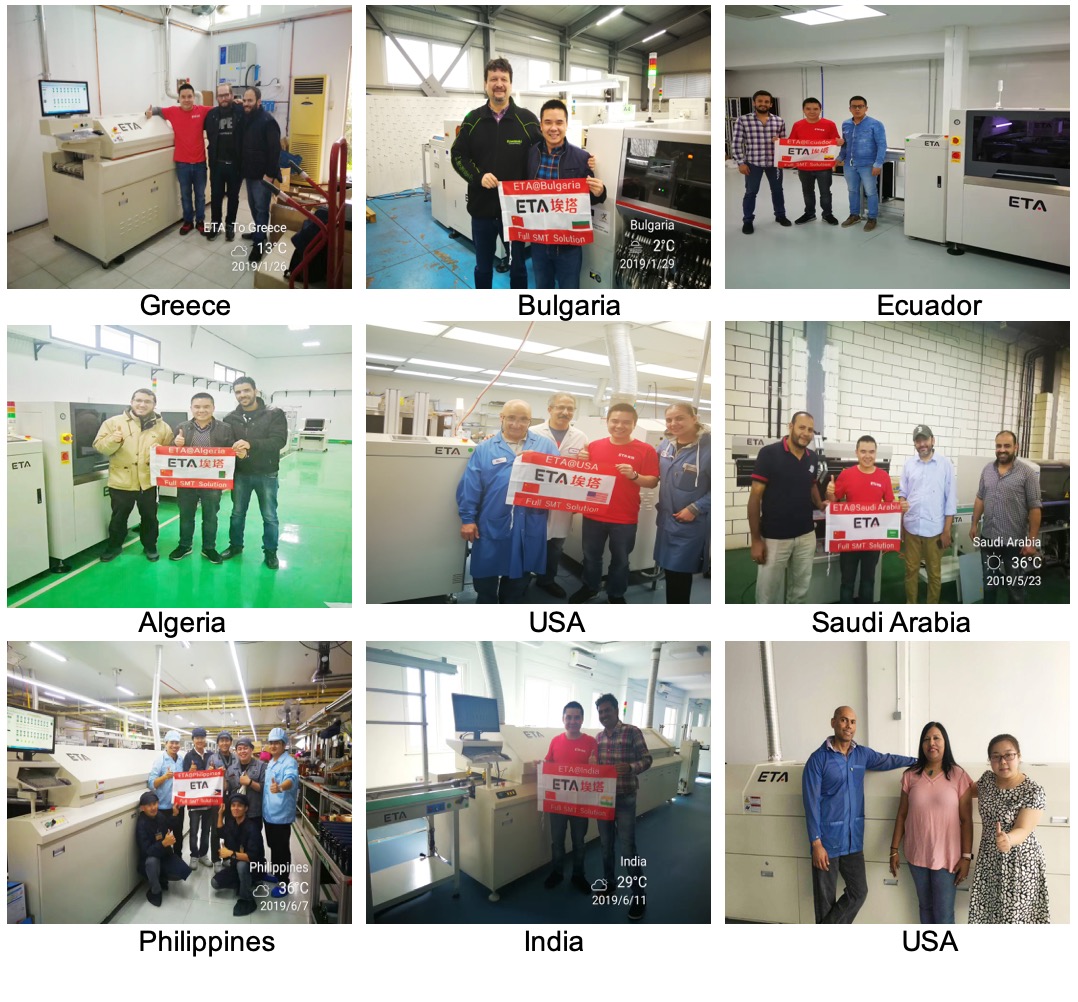 Next we will go to the Uzbekistan, Egypt and Russia etc..

Sincerely thank you for the trust and support of our team and the company. In the future, we will do better and sincerely hope that you will get better and better.
❙
SMT Machine Line Video