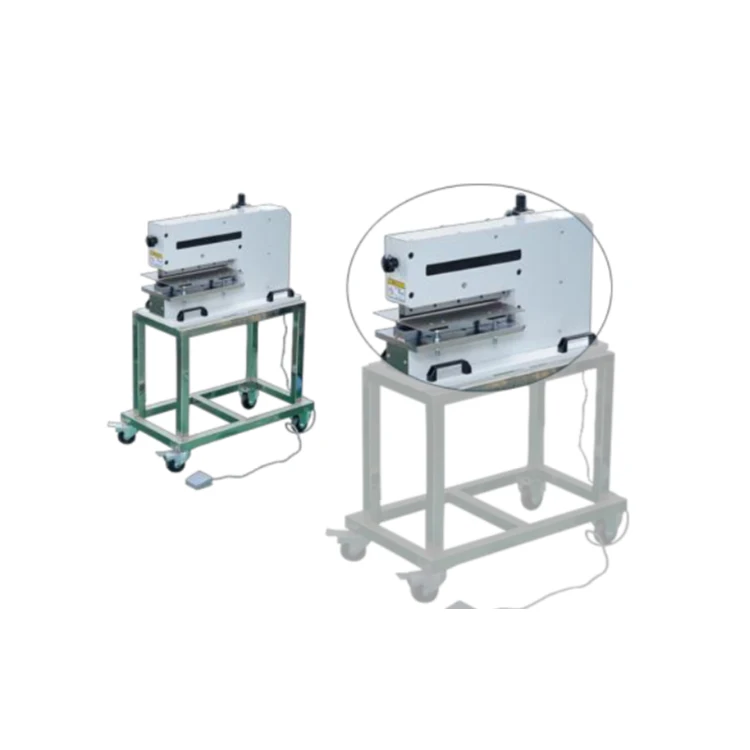 ETA Moving Blade PCB Depaneling Machine
1.Controlling by microcomputer,high stability and accurate positioning.
2.Higher speed can improve cutting result,make the boards away from burr.
3.Blade height slight adjustment in 0 to 2mm,platform height adjustable in 0 to 50mm,to fit
PCBof different thickness,and solve the problem of different V-slot depth.
4.Manually Set the position to stop automatically according to specific length of the PCB.
5.PCB width no restriction,max thickness amoung V-slot is 0.25 to 2.0mm.
6.Blades material is the imported high speed steel ,it can be sharpened again when in need.
7.Conveyor belt is optional , conveniently transfer finished PCB out.
8.Stop block can be used for different PCBs, to raise working efficiency.