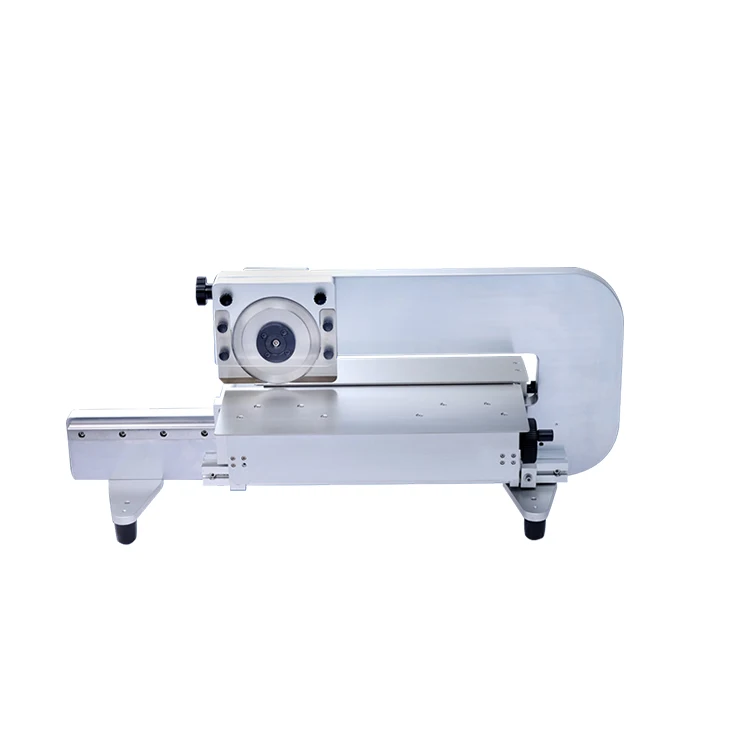 ETA Manual PCB V-cut Machine
1.Solid and stable,PCBs keep still during the separation,component won`t be damaged.
2.Sliding speed of blade is adjustable manually.
3.Accurate adjustment on Distance between circular blade and straght. blade, due to different
depth of V-slot.
4.Compatible to situation that component accross the V-slot. 5.Minimize internal pressure to
avoid solder crack.